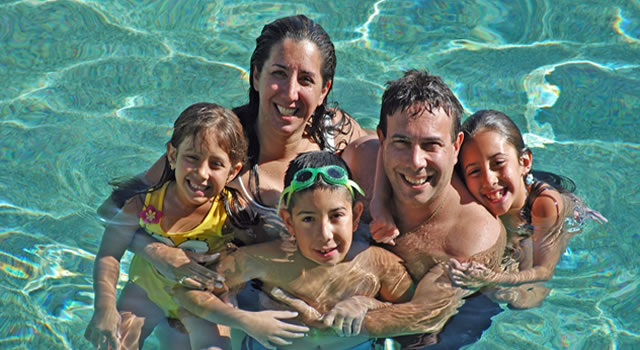 We are offering a great choice of All-Inclusive Hotels, so make sure to visit this page often. Sri Lanka all-inclusive resorts provide a great value, especially with Sri Lanka Holidays as your All Inclusive Hotel Agent.
Booking a all inclusive holiday in Sri Lankas means that you pay one set price for just about everything, including accommodation, food and drinks. This means you shouldn't even need to think about where to go for your next meal or where to get a drink.
The best part of an all inclusive vacation is the "worry-free" environment. There is an all inclusive resort for every budget and every personality. We here at Sri Lanka Holidays specialize in making your all inclusive dream come true. We do that with the best prices on the market and a personal service.
---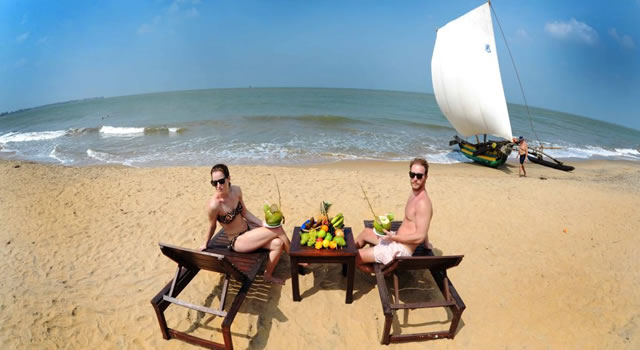 Some of the finest Beach Hotels in Sri Lanka can be found on the following pages at affordable rates. Choose between the best rated beaches on the West-, South and East Coast of Sri Lanka.
The detailed hotel descriptions include picture gallery, up-to-date rates and online reservation.
We are updating this site continuously but in case you couldn't find what you were looking for please contact us.
---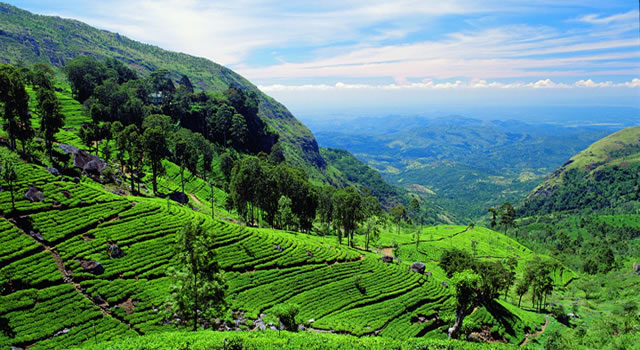 The touristic interests of inland Sri Lanka are basically divided in the Cultural Triangle with it's amazing selection of lost cities, ancient temples and holy sites and the Tea Country, a showcase for all the natural riches and exotic beauty Sri Lanka is known for. Waterfalls, Cloud Forests, Colonial Architecture and, of course, the endless tea plantations growing the world famous Ceylon Tea. All this combined with some of the finest National Parks in Sri Lanka, makes a trip through the hill country an experience of a very special kind.
---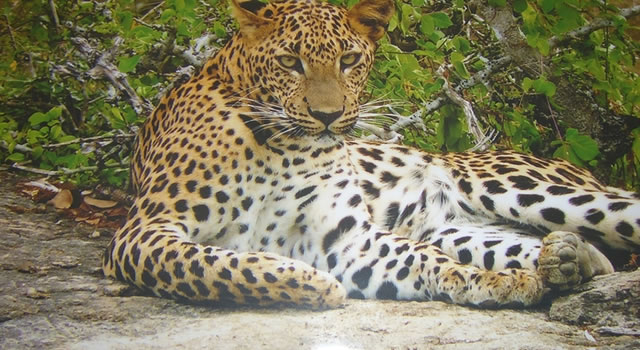 Yala National Park is 309 km south of Colombo on the southeast of the island. It is well known for its biggest, extensive the area of 1,259 sq km, and for its best wildlife preservation in the country. Yala is one of the best parks in the world to observe and photograph leopards in the wild. With it considerable size, the terrain of the national park is varied from flat plains to rocky outcrops.
---
For the connoisseur of Colonial Villas and Hotels, Sri Lanka is the perfect destination. Masterfully converted former residences, Nuwara Eliya, the so-called "Little England" with it's rich colonial architecture, beautiful Villas and former plantation bungalows offer a choice for almost every taste and budget.
---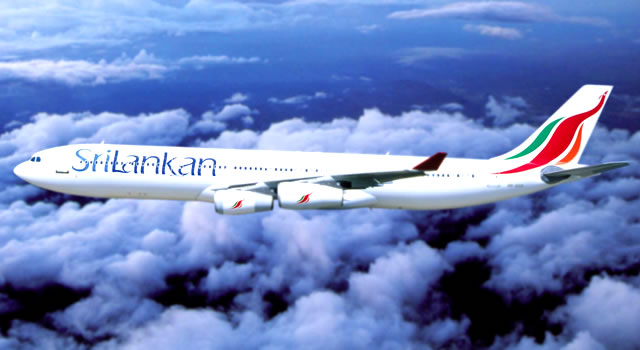 For your convenience we have selected a number of airport hotel packages that in include not only accommodation but also a one-way transfer from and to the Katunayake Colombo International Airport.
Our transfer are no 24-hour complimentary shuttle services but private limousine transfers, saving you time and inconvenience.
All villas listings on this site are carefully selected and are updated on a regular basis. Additionally we offer complete
Sri Lanka holiday packages
,
tour arrangements
and
special holiday deals
. For more travel and background information on Sri Lanka, read our
Sri Lanka travel guide
and
tips
, helping you to make the most out of your holiday in Sri Lanka. If you run a hotel in Sri Lanka, we offer a variety of economical ways to promote your establishment on our web pages. Please
contact us
for more details.