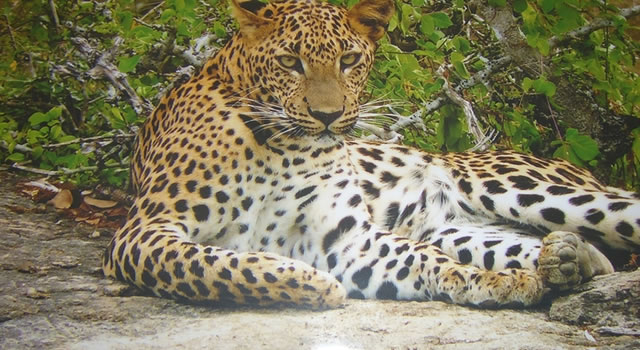 Directly in the middle of beautiful tropical surroundings, far away from the tourist masses, the Hibiscus Garden Hotel offers a perfect starting point for exciting excursions in the nearby nature reserves, for safaris in the Yala National Park and the tropical rain forests, bird watching in the protected bird lands, or perhaps a chance to relax on the hotel´s own beach for regenerating the body and soul.
Rates starting at US$ 68 / Night in Double Room & (optional) one-way Transfer*
---
Step into an extraordinary world fashioned for uninterrupted, luxurious peace. Nestled in the heart of Kataragama and surrounded by its beauty, the views offered from our rooms are nothing short of breathtaking. The earthy tones of the rooms, the Kandyan paintings and the rich mahogany furniture add to this enchanting atmosphere. The palatial beds are fitted with soft cotton sheets that are cool and crisp to the touch. Our spacious bathrooms include a large bathtub and a commodious counter for your comfort
Rates starting at US$ 100 / Night in Double Room & (optional) one-way Transfer*
---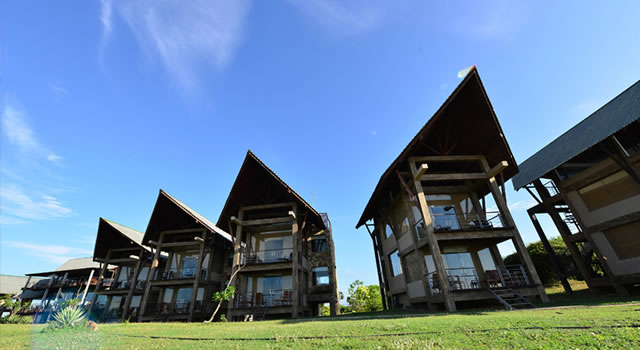 Laya Safari is uniquely set in a location that has access to many scenic and cultural elements ranging from the Yala National Park to ancient ruins to undulating sand dunes to pristine beaches and significant religious locations. To describe the experience in a nutshell, it's: sun, sand, safari and sacred sites all rolled into one destination!
Lodging at Laya Safari is designed as individual cabanas with two separate rooms each that share a common rooftop terrace. Both the bed and lounging area of each space faces the majestic Indian Ocean and pristine sand outside. Each cabana is lavishly designed with plush beds and contemporary wood trimmings.
Rates starting at US$ 137 / Night in Double Room & (optional) one-way Transfer*
All all-inclusive listings on this site are carefully selected and are updated on a regular basis. Additionally we offer complete
Sri Lanka holiday packages
,
tour arrangements
and
special holiday deals
. For more travel and background information on Sri Lanka, read our
Sri Lanka travel guide
and
tips
, helping you to make the most out of your holiday in Sri Lanka. If you run a hotel in Sri Lanka, we offer a variety of economical ways to promote your establishment on our web pages. Please
contact us
for more details.