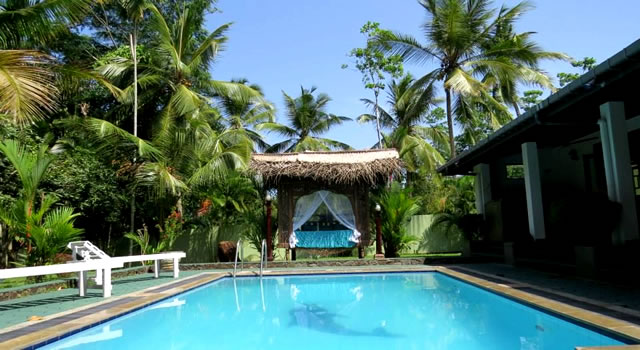 Villa Sapphire is a private spacious & secure villa with pool in Hikkaduwa, set in beautiful tropical gardens.
The clean fresh stylish decor was only recently refurbished to a very high standard.
The villa accommodates up to six guests, with easy access to all Hilkaduwa has to offer.
Villa Sapphire is close to fabulous beaches, surf points, elegant restaurants and beach bars. Also near to shops, supermarkets and all amenities.
An idyllic place to relax, swim or sunbath privately, or join in the fun of Hikkaduwa's beach scene and it's vibrant party nightlife.
Rates starting from US$ 800 / week*
---
Overlooking the Indian Ocean and accompanied by a virgin stretch of beachfront is Villa 700; sure to attract families for a weekend away or an extended vacation. Situated in the charming village of Induruwa, the property is styled in a minimalist yet inviting manner, with an ambience to preserve harmony and exude calm.
With 3 bedrooms and a pool, Villa 700 provides the comforts necessary to unwind, and the base to embark on a journey of discovery. The famed turtle hatchery of Kosgoda isn't too far, along with the Bawa Trail – Geoffrey Bawa's Lunuganga and Bevis Bawa's Brief – are just a couple of the exciting attractions to be experienced in the area. Geoffrey Bawa is the most renowned architect in Sri Lanka and was among the most influential Asian architects of his generation. He is the principal force behind what is today known globally as 'tropical modernism'.
Rates starting from US$ 410 / 3 Nights*
---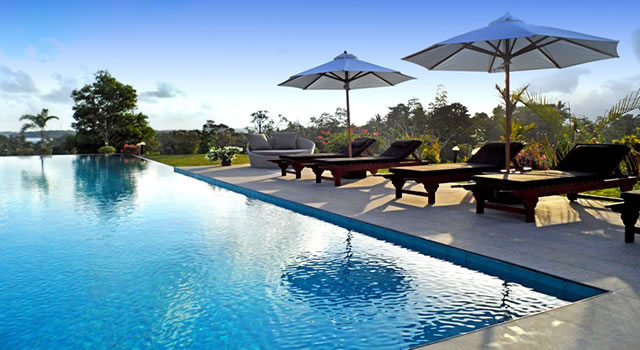 Covering an entire hilltop above the white sand beaches of Sri Lanka's South Coast, this Villa offers unparalleled 380 views over the Indian Ocean, lush coconut- and tea plantations to the misty mountains of the hill country in the distance. Designed to offer the highest level of comfort and privacy, the services & facilities of this private villa do not only include a professional Wellness & Ayurveda SPA, infinity swimming pool and impeccable service but also also a private beach where you can relaxe in style. The ideal romantic getaway!
Rates starting from US$ 295 / weekend*
---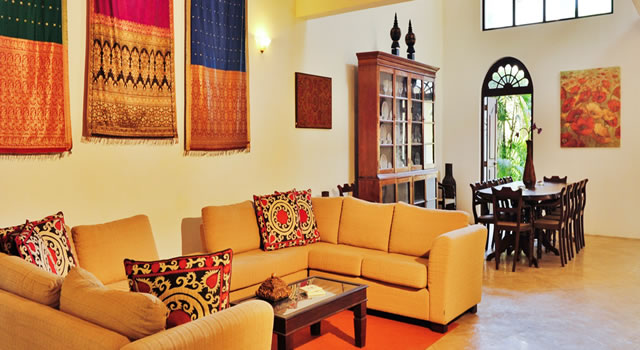 Galle Heritage Villa, winner of the certificate of excellence for service in 2012 from Trip Advisor, is situated at 71, Lighthouse Street, Galle Fort, and is truly a marvel amongst Galle villas. A beautiful Southern getaway lodged inside this stunning World Heritage Site, where narrow cobbled streets traipse into a serene world of walled courtyards lush with greenery. An original fort family home from the Dutch period, turned into a swanky boutique villa with a unique stylistic blend of the plush contemporary and the familiar comforts of classical antiquity offers luxury accommodation in Galle.
Rates starting from US$ 700 / 3 Nights*
---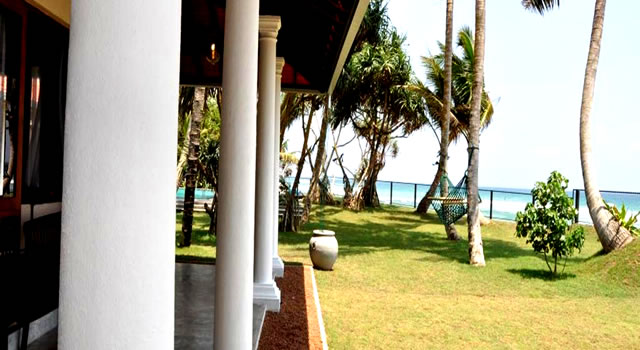 Located right by a pure stretch of beach, we offer a boutique villa experience, perfect for a romantic and intimate getaway for a couple or honeymooners. Facing the sea, all six deluxe rooms feature elegant décor and essential modern fittings.
Step outside onto the beach, where enchanting coastal adventures await. To the left, are Ahangama's famous stilt fishermen, skilfully sitting on thin wooden stilts and braving the oncoming waves. The reef patch that lies at the front of the property is ideal for snorkelling, while further afield you can embark on an exciting whale watching excursion in Mirissa.
Rates starting from US$ 1.080 / 3 Nights*
---
All Sri Lanka villa listings on this site are carefully selected and are updated on a regular basis. Additionally we offer complete
Sri Lanka holiday packages
,
tour arrangements
and
special holiday deals
. For more travel and background information on Sri Lanka, read our
Sri Lanka travel guide
and
tips
, helping you to make the most out of your holiday in Sri Lanka. If you run a hotel in Sri Lanka, we offer a variety of economical ways to promote your establishment on our web pages. Please
contact us
for more details.