Sri Lanka ECO Tour (8d/7n)
With the main population still engaged in traditional agriculture and foresting, Sri Lanka is the perfect ECO tourism destination; offering a whole range of hands-on experiences and activities for the whole family. Jungles, rain forests, wild life safaris and un-spoiled beaches - in Sri Lanka you are always only a step away from your next ECO experience.
All our Sri Lanka ECO Tours can be easily combined with each other, allowing you the flexibility to choose the perfect arrangement.
Additionally the tours can be to added to one of our Holiday or Hotel/Villa Packages.
Transportation is by limousine or mini van, air conditioned and fully insured to guarantee the maximum safety of the traveler. 
Our experienced Chauffeur / Guides are fully licensed and they leave no question unanswered.
If you have any questions and/or need to customization, please contact us or use the "Notes" field in the form below.
Day 1 : After our driver meet  you at the airport, you will start a picturesque drive through rice paddy fields, banana and   tea plantations  to Dambulla, visiting the Elephant Orphanage in Pinawella on the way to watch around 80 elephants  in their natural inhabitant, feed  the baby ones  from the milk bottle or  even walk with them to have a bath in the river nearby. After lunch you will proceed to Sigiriya where you can experience elephant ride through the jungle and surroundings of Sigiriya. Dinner and overnight at MPS Village in Dambulla .
Day 2 : After breakfast it's time to embrace some time-old Sri Lankan traditions as you visit a Sri Lankan spice garden where you can learn about the basis of Ayurveda natural medicine, before proceeding  to capital of hill country Kandy .After lunch and short city tour of Kandy our driver brings you to Polwaththa Eco Lodges ,which is set in the middle of Knuckles Mountain Range about 18 km away from  Kandy. The jungle is filled with wildlife that include 60 different species of birds of which 15 are endemic. Monkeys, barking deer and the giant squirrel roam about during the day while wildboar, owls, flying squirrels and bats appear at night.
Dinner and overnight at the Main Lodge or Mud House.
Day 3 : On this 13 acre (6 ha) estate  is also plenty to see and learn, such as a variety of fruits and spices the trees of which you may have never seen before. Put your knowledge to practice at a cooking demonstration that our cook Manju will gladly do for you where we use our own home-grown vegetables and spices cooked in clay pots on a hearth. Bird-watching is another activity that you can easily do from your lodge. With 60 species of birds of which 15 are endemics, Polwaththa has been identified as a birding paradise by leading experts in Sri Lanka.
There is also plenty to do for the children. Collecting fire wood for cooking and for the hot-water bath, swimming in the river or playing games both indoors and outdoors could be arranged by our child-friendly staff…. while you look for some relaxation.
Dinner and overnight at the Main Lodge or Mud House.
---
Day 4 : After breakfast the team of Polwaththa Eco Lodges explains all the many natural trails and treks which can be done and their intensity from which you will choose the perfect one  for you.
Dinner and overnight at the Main Lodge or Mud House.
Day 5 : After breakfast is a  time to say good bye to Kandy and carry on exploring the rest of the island.
You will proceed to Ella, small tea village in the middle of hill country, stopping at the waterfalls for picnic and enjoy the beautiful scenery.
Dinner and overnight at Sita`s Heaven Guesthouse.
Day 6 : Today is the day to rest and relax after the traveling and Saraii Eco Village is the pefect spots for that.With its amazing selection of tree houses and mud chalets, you can expect to feel the fine balance between nature and good living. You will start your day with breakfast served on the garden with peacocks and tortoises walking around and listening the sound of tropical birds in the background. Children are even welcome to pick their own fruits from their  organic garden.
After lunch you can drive or even go by bicycle to the nearby Kirinda Beach, one of the still untouched beaches in Sri Lanka. Great for swimming as well as diving and snorkeling.
Overnight at Saraii Eco the Village.
Day 7 : After early breakfast you will proceed to Yala National Park for morning or even whole day Jeep safari were you can watch leopards, elephants, bears, thousand of local and migrant birds in the wild follow by city tour of Tissamaharama to enjoy the many interesting historic and religious sites.
Overnight  at Saraii Eco Village.
Day 8 : After the tour our driver will bring you back to the airport or any other destination in Sri lanka (optional)
For our Sri Lanka Hotel or Villa Packages please click here
* please note that the mentioned hotels are subject to availability.
---
Rates
Standard
High
Peak
*the rate is per person sharing a double room. If you need an extra bed or a baby cot please mention it in the form below .
Important: smaller Hotels and Guesthouses do charge a 10% Service Charge on top of their total bill. The Service Charge is payable directly to the Hotel/Guesthouse and is NOT included in the rates listed above.
Sri Lanka ECO Tour (8D/7N)
$650*
$650*
$750*
Apart from some local festivals and events, the high season is generally from July to September and January to March; the Peak Season over the Christmas / New Year period. This varies slightly between the different locations and venues. We always make sure that you will get the best rates available. See also our Best Rate Policy
We are no automated booking engine! All enquiries and reservations are handled by a real person; a dedicated Sri Lanka specialist who will offer unbiased advice, guide you through the reservation process and assists you during your holiday (whenever needed) as well. We are physically based in Sri Lanka and our 24/7 customer hotline is always available to you.
---
Sightseeing
Accommodation in double room on half board basis
Private transport in A/C luxury vehicle
English-speaking Chauffeur / Guide
Driver Accommodation & Meals
24/7 Customer Hotline
Not included is:
Medical Insurance
Meals other than specified
Entrance fees
Items of personal nature
Tipping and porterage
Anything not specified in the package inclusions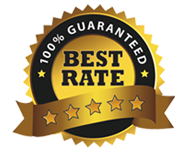 Book with confidence. We will not only make sure that you get the best value for your tour but we also reconfirm every part of this reservation first, before sending you your final confirmation.