Tea Estate Cycling 4D / 3N
This tour is perfect for these who want to spend a holiday in comfort but be active in the same time.
This 4 days cycling package will give you an opportunity to explore Sri Lanka`s hill country on your own speed, far from the dusty and heavy traffic main roads.
Our driver will collect you at the airport and you will start journey through small villages, banana plantations, rice paddy fields with buffaloes all the way to Elkaduwa.
Ashburnham Estate is an old Principal Planter's Bungalow, set amongst a 98 acre working tea estate. The estate is situated in prime Sri Lankan Hill Country, between the Cultural Triangle and Kandy offering guests the perfect location for exploring Sri Lanka's most famous sites.
Within the next 3 days you can choose from different cycling tracks according to your level, including a visit to the the city of Kandy, which is only 20 km away or even make your own track with or without professional guide.

Track number 1
Short track Kabaragalla (Up and down about 44 KM) medium severity.
From Ashburnham Estate   cycle to Kandanuwara via Pittakanda over a 3 KM mountain ridge with a fabulous view over Mathale district. If the  weather conditions are on your side you will be able to see the Bible Rock behind Mavenelle which is about 50 KM in a crow line.
Turn left in  Kabaragalla and the road will lead you through a 6 KM cart track to large tea plantation and untouched nature of the Sri Lankan rainforest.
It's recommended to have your own food.
Track number 2
Wattegamma round trip (about 46 KM ) medium severity.
From Ashburnham Estate  head to Mathale on the B 461 about 7 KM through small villages with almost  no traffic and turn left on the main road (Kandy-Mathale). Just only after 3 KM further  turn left at a Y-junction Ukkuwella and follow the road sign to Wattegamma through a typical Srilankan old tar road with a perfect view to the famous high mountain formations of the Knuckels  Range.
In Wattegamma the meals can be arranged in an Indian-Srilankan restaurant.
From Wattegamma over Elakaduwa road back to Strathisla gues house.( If you want more you can have a short trip up to the Hunas falls on the way back. It's about 6 KM up and down additionally)
---
Track number 3
Sembuwatte Lake  ( about 36 KM ) easy severity.
From Ashburnham Estate proceed  Kandanuwara through deep green tea plantations, Hindu temples and lots of hairpin bends in the direction to Elakaduwa. Follow the road sign and turn left to the Sembuwatte Lake   which lies about 4 km further. This road has an ideal conditions for mountain biker.
The lake is a must not only for bikers with its turquoise water and a mirror like reflection of a unique mountain formation between pine forests.
Recommended to have own food.
Track number 4:
Karagahastenne  (90 KM up and down)severity hard
This is a wonderful track for professional bikers and nature lovers. Enjoy every meter of the tour through small villages and friendly people with a simple lifestyle and throughout with postcard sceneries of paddy fields, rock temples, buffalos, picking silver cranes to cruising falcons. A rich bird population and different kind of animals are abounding in this unique piece of nature.  Tiny bridges over small rivers through one of the biggest Pine forests in Sri Lanka and an exceptional view to the Thousand Mirror Lake from the top of the mountain will turn all your efforts into a smile.
Directions:
Turn right from Strathisla guesthouse on the (B 461) to your first destination about 6KM via Hapuwide and Alwate to Kandanuwara. In Kandanuwara sharp left 6 KM downhill and turn right over a narrow concrete road to Alakoddamadda. Keep straight about 4 KM to the mountain village Rattota. In Rattota your meals can be sorted. Follow the sign to Gammaduwa  which is after 18 KM uphill. After Gamaduwa  about 1.5 KM turn right into a concrete road with leads you 6 KM through a large pine forest. After the end of this road a cart track through the mountain ridge with a great view brings you to Kragahastenne. Recommended to have enough water!!
Track number 5:
Kandy (about 20 KM ) medium severity
From Ashburnham Estate proceed to Kandy via Wattegama, passing the Campbell`s Lane Forest Reserve.
Kandy  - nestled between scenic, forest-covered mountains, this hill-country capital offers an eclectic blend of history, culture, shops, markets, and religious sites. Only 7 km away from Kandy is Peradeniya Botanical Gardens  which was originally the pleasure gardens of the Royalty. Nearly 4000 species of plants are found in this garden and it is encircled by the Mahaweli River which makes it the best spot for afternoon stroll and picnic before you head back to your hotel.
For our Sri Lanka Hotel or Villa Packages please click here
* please note that the mentioned hotels are subject to availability.
---
Rates
2 Pax
4 Pax
*the rate is per person sharing a double room. If you need an extra bed or a baby cot please mention it in the form below
Important: smaller Hotels and Guesthouses do charge a 10% Service Charge on top of their total bill. The Service Charge is payable directly to the Hotel/Guesthouse and is NOT included in the rates listed above.

Sri Lanka Tea Estate Cycling Tour
$330*
$310*
Apart from some local festivals and events, the high season is generally from July to September and January to March; the Peak Season over the Christmas / New Year period. This varies slightly between the different locations and venues. We always make sure that you will get the best rates available. See also our Best Rate Policy


We are no automated booking engine! All enquiries and reservations are handled by a real person; a dedicated Sri Lanka specialist who will offer unbiased advice, guide you through the reservation process and assists you during your holiday (whenever needed) as well. We are physically based in Sri Lanka and our 24/7 customer hotline is always available to you.
---
Sightseeing
Accommodation in double room on HB basis
Private transport in A/C luxury vehicle
Mountain Bikes
Guiding
24/7 Customer Hotline
Not included is:
Medical Insurance
Meals other than specified
Entrance fees
Items of personal nature
Tipping and porterage
Anything not specified in the package inclusions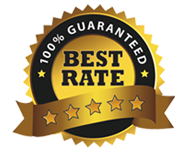 Book with confidence. We will not only make sure that you get the best value for your tour but we also reconfirm every part of this reservation first, before sending you your final confirmation.