Colonial Treasures Deluxe (11d/10n)
Colombo - Kandy - Dambulla - Sigiriya - Hill Country - Nuwara Eliya - South Coast - Tangalle - Unwatuna - Thalpe - Bentota - Colombo
This special Sri Lanka Colonial Tour is aimed at the connoisseur of high-end living and architectural beauty of the colonial era. While visiting Sri Lanka's major sights you will be staying at authentic colonial hotels, lovingly restored to their former glory. Enjoy the luxury and splendor of the "old days".
Enjoy this week long burst of the best of culture, history, natural beauty and colonial hotels that Sri Lanka has to offer. You will experience the island in all its diversity – from ancient rock fortresses and temples, to incredible national parks, century-old reservoirs teeming with birdlife, the sacred city of Kandy and the tea country dotted with colorful towns and villages.

All our Sri Lanka Colonial Tours can be easily combined with each other, allowing you the flexibility to choose the perfect arrangement.
Additionally the tours can be to added to one of our Holiday or Hotel/Villa Packages.
Transportation is by limousine or mini van, air conditioned and fully insured to guarantee the maximum safety of the traveler. 
Our experienced Chauffeur / Guides are fully licensed and they leave no question unanswered.
If you have any questions and/or need to customization, please contact us or use the "Notes" field in the form below.
Day 1 : From the airport proceed Colombo, Sri Lanka's biggest city is a colorful and bustling place offering an array of sights, tastes and experiences. You will visit the Hindu temple with elaborate stone carvings, the Dutch Church dating back to 1749, the historic Devatgahaha Mosque and the Gangarama Temple on Beira Lake. Overnight at the Galle Face Hotel in Colombo.
A masterpiece boasting graceful Victorian Architecture, Galle Face Hotel, Colombo continues to attract royalty, world leaders and celebrities to this sanctuary of perfect serenity in a bustling city. With an impressive arched façade that overlooks a kilometre-long stretch of lawn called the Galle Face Green, the hotel borrowed its name from this charming Colombo promenade way back in 1864.

Day 2 : After breakfast start journey to Kandy, visiting the Pinawella Elephant Orphanage on the way. Kandy is Sri Lanka's last royal kingdom and is a World Heritage site. The city tour will take you to the Temple of the Tooth Relic, a magnificent golden roofed temple, Kandy Museum, Peradeniya Botanical Gardens, bazzars and gem & jewellery shops.
In the evening be escorted to a performance of the energetic traditional Kandyan Cultural Dance show, accompanied by tumultuous drumming and climaxes with the amazing fire-walking show. Overnight in Hotel Suisse in Kandy.
Steeped in history, the Hotel Suisse has a charm of its own that catches the atmosphere of Kandy's past glory, with more characters than most of its modern counterparts. In the Seventeenth century, it was the residence of the Chief Minister of the Royal Granary. However, in 1818, this property was acquired by the British and occupied by an Officer of 'Haramby House' and was sold to a Swiss Lady, Madam Burdayron, who ran it as a guesthouse. This, then was the beginning of the present Hotel Suisse. Another interesting factor is that during the Second World War from 1943 to 1945, Hotel Suisse was used as the Headquarters of the South East Asia Command, under the Command of Lord Louis Mountbatten, the Supreme Allied Commander.


---
Day 3 : Today you will travel to Dambulla and Sigiriya. Dambulla is a vast isolated rock mass, which houses a rock temple (formerly caves). Some of its frescoes are over 2,000 years old – and there is a colossal figure of the recumbent Buddha caved out of the rock, some 14 meters long.
After lunch and small rest is time to climb the Sigiriya Fortress.This rock fortress was a royal citadel for more than 18 years. In a sheltered pocket, approached by a spiral stairway, are the famous frescoes. The summit of the rock, with an area of nearly one hectare, was the site of the old palace – the outer wall of which was built on the very brink of the precipice. The UNESCO-sponsored Central Cultural Fund has restored Sigiriya's 5th century Water Gardens to be former glory.
Overnight in Hotel Suisse in Kandy.
Day 4 : Travel to Nuwara Eliya after breakfast to discover the hill country of Sri Lanka. Nuwara Eliya is at the heart of the southern hill country, Sri Lanka's highest town and a favorite hill station during British colonial period. It is renowned for its perennial spring-like climate, carpets of lush green tea, 18 hole golf course, the colonial architecture, Victoria Park and more. Travel from Kandy to Nuwara Eliya by train is optional.
Overnight at the Hotel Grand in Nuwara Eliya.
It may be the 21st century, but colonial splendor still reigns in all its past glory at the Grand Hotel. Built in 1891, this was the palatial residence of the former Governor of Sri Lanka, Sir Edward Barnes; today we offer the ultimate in comfort and the best of traditions from the 'good old days' to all who seek the charms of our famed hill country landmark.
Day 5 : First watch the magnificent views of Ella valley and the Rawana waterfall. After a stop at the Wellawaya Pottery Manufactory you will continue to the Yala National Park. Afternoon Jeep safari were you can watch leopards, elephants, bears, thousand of local and migrant birds in the wild. Just to name a few.
After the safari you will proceed to Tangalle and stay overnight at Coco Tangalla Villa.
Coco Tangalla is a 6-bedroomed black and white colonial villa, with stunning sea views. The interiors are stylishly decorated with a mixture of modern furniture and period antiques, local art, with infusions of color and exotic fabrics. The living and dining areas introduce some art deco features. All to create warm and informal rooms to relax.
The infinity edge swimming pool is located just a few steps below the main house overlooking the Indian Ocean. The large ambalama sits alongside the house, with spectacular sea views, and is ideal for lounging on huge cushions, being served meals or retreating with a good book.
Day 6 : After breakfast you will proceed along the beautiful south coastal line to Thalpe, well known for their pristine clean beaches, but close enough to the all attractions of Galle.
Overnight in Era Beach Hotel in Thalpe.

Day 7 : A little haven of perfect peace and quiet intimacy is yours to discover at Era Beach. A truly one of a kind hotel in the Galle area with beautiful views and a serene ambience, the sprawling colonial style residence of Era Beach originally designed by a protégé of Sri Lanka's renowned architect Geoffrey Bawa. Throughout its expanse – in the architecture and in choice of furniture and fittings, a strong Dutch influence prevails, giving you a glimpse of a historic past.
Day 8 & 9 : After breakfast you will have opportunity to wander through the streets of historical Galle Fort in Galle with its art galleries, shops and cafes before proceed to Bentota on the west coast of Sri Lanka.
Nisala Arana Boutique Hotel is set on four and a half acres of beautiful tropical gardens ten minutes from the wide sandy beaches of Bentota. The former home of a famous village Ayurveda Doctor, the property has now been styled as a charming and exclusive Boutique Hotel.
The property, dappled with fruit and medicinal trees, palms and orchids is a sanctuary for native and migratory tropical birdlife. Expansive views of the property are offered from all three villas and overlook the raised colonnaded pavilion and sparkling freshwater infinity pool.
The close by Bawa Lunuganga is a garden retreat and the lifelong project of Sri Lanka's renowned architect Geoffrey Bawa. Amazing views, rolling gardens, statues paddy fields and wonderful architecture all can be enjoyed here.
A cruise along the beautiful Bentota lagoon in a dugout catamaran, kayak or motorboat is a must. This trip will take you far past any signs of village life and deep into scenes of natural jungle and wildlife.
Two nights at Nisala Arana in Bentota.
Day 10 : For you last night you will proceed to Mount Lavinia and stay at the Mount Lavinia Hotel. This enchanting British Colonial heritage hotel is located on a breathtaking beachfront, a living legacy to the secret love story between the British Governor General of Ceylon, Sir Thomas Maitland, and the beautiful mestizo dancer, Lovina. The legendary romance has made this Colombo hotel one of the most popular venues in Sri Lanka for couples from around the world.
Day 11 : Proceed to the airport or your next destination in Sri Lanka. End of tour.

For our Sri Lanka Hotel or Villa Packages please click here
* please note that the mentioned hotels are subject to availability.
---
Rates
Standard
High
Peak
*the rate is per person sharing a double room. If you need an extra bed or a baby cot please mention it in the form below .
11 Day Colonial Sri Lanka Tour
$1.390*
$1.390*
on request
Apart from some local festivals and events, the high season is generally from July to September and January to March; the Peak Season over the Christmas / New Year period. This varies slightly between the different locations and venues. We always make sure that you will get the best rates available. See also our Best Rate Policy
We are no automated booking engine! All enquiries and reservations are handled by a real person; a dedicated Sri Lanka specialist who will offer unbiased advice, guide you through the reservation process and assists you during your holiday (whenever needed) as well. We are physically based in Sri Lanka and our 24/7 customer hotline is always available to you.
---
Sightseeing
Accommodation in double room on half board basis
Private transport in A/C luxury vehicle
English-speaking Chauffeur / Guide
Driver Accommodation & Meals
24/7 Customer Hotline
Not included is:
Medical Insurance
Meals other than specified
Entrance fees
Items of personal nature
Tipping and porterage
Anything not specified in the package inclusions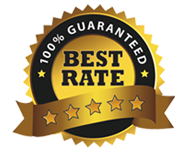 Book with confidence. We will not only make sure that you get the best value for your tour but we also reconfirm every part of this reservation first, before sending you your final confirmation.