Negombo Wakeboard Package (3d / 2n)
Wakeboarding is also a very good alternative for kiteboarders, who want to learn new skills while the wind is not enough. Also for kiteboarding beginners, this is the best way to speed up your learning process to get on board with a kite. 
The real benefit of the spot in Negombo is the perfect water condition all day long. This is easy on the muscles and makes learning much easier.
Our tow boat is equipped with a flite-pipe (a 2,5 meter extended tow mast). 
Wakeboarding is therefore possible but only up to advanced level due to the small wake. 
This Sri Lanka wakeboard camp just outside Negombo is catering for all water skiers, wakeboarders and kiteboarders who want spend the winter at the ultimate, tropical spot. From beginners to professionals, from young to the still young at heart, singles, couples and families.

Negombo is located only 10 km from the international airport Colombo (CMB). You can easily reach all hotels and guesthouses in and around Negombo within 20 minutes by taxi. Apart from being one of the prime tourist destinations in Sri Lanka, Negombo boasts a big fishing harbour. The beach stretches for over a length of 3 km, and is a short distance to Negombo City. Negombo has many great restaurants and hot spots to match other great beach areas and resorts around the world
All our Negombo Wakeboard Packages include: (availability October - April)
2x nights accommodation in a/c double room on b&b basis
Free wakeboard equipment
Help and coaching

Beginner Wakeboard Package includes:
Beginner Course (45 minutes)
Standard Wakeboard includes:
Set of 6 passes
Optional Wakeboard Packages (wakeboarding only):
full day US$ 140
full week (5 days) US$ 600
---
The wakeboard trainings are conducted on the Ging Oya river. Since the course is in a dead end arm of the river there is no current. The shore is overgrown by mangroves and palm trees preventing a back wash as well as wind waves.
Regardless of the time of the day you always get the most perfect conditions.
The wakeboard site can easily be reached by local transport or tuk-tuk (three wheeler); individual transfers can be organised on request (optional)
For our Sri Lanka Island Tours please click here
* please note that the mentioned packages are subject to availability.
---
Rates
Beginner
Standard
--
*per person sharing a double room. If you need an extra bed or a baby cot please mention it in the form below .
Check-In / Check-Out 12 noon
Important: smaller Hotels and Guesthouses do charge a 10% Service Charge on top of their total bill. The Service Charge is payable directly to the Hotel/Guesthouse and is NOT included in the rates listed above.
Sri Lanka Wakeboard Package 3D / 2N
US$ 160*
US$ 140*
--
Apart from some local festivals and events, the high season is generally from July to September and January to March; the Peak Season over the Christmas / New Year period. This varies slightly between the different locations and venues. We always make sure that you will get the best rates available. See also our Best Rate Policy
We are no automated booking engine! All enquiries and reservations are handled by a real person; a dedicated Sri Lanka specialist who will offer unbiased advice, guide you through the reservation process and assists you during your holiday (whenever needed) as well. We are physically based in Sri Lanka and our 24/7 customer hotline is always available to you.
---
Wakeboard Equipment
2 Nights Accommodation on B&B Basis
Professional Instructor
All Taxes
Optional (not included):
Transfers
Lunch - Dinner
Tipping and Porterage
Anything not specified in the package inclusions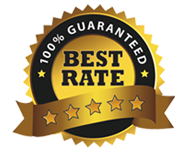 Book with confidence. We will not only make sure that you get the best value for your tour but we also reconfirm every part of this reservation first, before sending you your final confirmation.