Luxury Wedding / Honeymoon Package
(7d / 6n)
Sri Lanka is certainly THE top destination for a perfect and romantic Beach Wedding. Tropical white beaches, a crystal clear ocean, small stylish boutique hotels, tea plantations, rainforests, colourful wildlife and an amazing culture are making this Luxury Sri Lanka Wedding Package an experience you'll never forget.
Day 1 : We will meet you at your arrival at the Bandaranaike International Airport or your hotel (optional) and drive with you through a beautiful landscape of plantations and little villages to your hotel in Habarana, stopping off along the way at the Pinnawala Elephant Orphanage where you can feed and bath the baby elephants, or simply sit and marvel at the many elephants relaxing in an idyllic, natural environment. The afternoon is fully at your disposal.
Overnight at the SIGNATURE BY AMAYA ( SMALL LUXURY HOTELS OF THE WORLD )
Day 2 : After breakfast you can climb the UNESCO World Heritage site Sigiriya Rock, part of Sri Lanka's 'Cultural Triangle', where you will have a chance to gaze over the stunning views of Central Sri Lanka. Sigiriya (sometimes called Lion's Rock) is the ruins of an ancient palace in a 200m high rock fortress, overlooking the beautiful plains of North-Central Sri Lanka. Built for an exiled Indian prince, the breathtaking ruins are one of Sri Lanka's main tourist attractions and date back to AD 477. Despite its age, Sigiriya still retains much of its former beauty and features some of the finest examples of ancient art in the form of wall paintings, as well as a network of attractive gardens and reservoirs, and Sigiriya's namesake – a gigantic pair of lion's paws cut into the rock. With its fascinating history and unerring beauty, Sigiriya is often referred to as the 8th wonder of the world and the UNESCO-sponsored Central Cultural Fund has even restored Sigiriya's 5th century Water Gardens, so that you can get a glimpse of what Sigiriya might have been like thousands of years ago. If you are feeling tired after the climb, you may spend you afternoon relaxing at your hotel or embark on an elephant safari(optional).
Overnight at the SIGNATURE BY AMAYA ( SMALL LUXURY HOTELS OF THE WORLD )
---
Day 3 : In the morning you will leave for the famous town of Kandy, stopping at various places along the way for a chance to see some of the lesser-known archeological gems Sri Lanka has to offer, and the opportunity to gain some insight into Sri Lankan culture. Then it is time to embrace some time-old Sri Lankan traditions as you visit a Sri Lankan spice garden where you can learn about the basis of Ayurveda natural medicine, a custom integral to Sri Lankan culture. You will then finish the day with a chance to see one of Sri Lanka's traditional art forms, Batik, in practice. In the evening, after you have had a chance to settle into your hotel in Kandy and have dinner, you can relax and put your feet up whilst watching a cultural performance featuring the traditional dance and drumming that Kandy is renowned for.
Overnight at the HUNNAS FALLS BY AMAYA ( SMALL LUXURY HOTELS OF THE WORLD )
Day 4 : The following morning you will leave for Nuwara Eliya, stopping en route to visit a tea plantation and tea factory. No visit to the hill country is complete without a visit to a tea estate, where you can view the vibrant green fields of tea which for so many people epitomize the image of Sri Lanka. Surrounded by the breathtaking, idyllic landscape, you will also get a chance to taste and purchase some of the world's finest tea. In the afternoon you will arrive in Nuwara Eliya, an intriguing colonial-style town set in the heart of the tea-country, which still bears a distinctly British stamp. Well kept lawns, hedges, an Anglican church, Georgian-style houses, and a well-celebrated golf course give this charming town an air of nostalgia. Your trip to Nuwara Eliya will provide you with the perfect retreat after your visit to the historical sites, and because it is situated 1,890 meters above sea level, the air is cool and fresh, making Nuwara Eliya the perfect place to unwind.
Overnight at the LANGDALE BY AMAYA ( SMALL LUXURY HOTELS OF THE WORLD )
Day 5 : After Breakfast you will leave for Beruwala via Kithulgala. On the way you must visit the DIVURUMPOLA TEMPLE where lovers exchange their vows since the ancient times of the Ramayana. Divurumpola means literally translated "the place of making a vow". Today the temple is revered for the oath taken by Sitadevi and even the legal system permits and accepts the swearing done at this temple while settling disputes between parties.If you are feeling adventurous, you have the option to go white water rafting. Spend an adrenalin-filled morning or afternoon racing along the Kelani River on its grade 3 rapids and take in the beautiful surroundings of the hill-country at high-speed! After this you will move on to Beruwala . Overnight stay at CINNAMON BEY 5*****
Day 6 : Breakfast at hotel. Relax at the hotel. Overnight stay at CINNAMON BEY 5*****
Day 7 : Breakfast at hotel . Wedding ceremony (*optional) or leisure day at the pool/beach
Overnight at the CINNAMON BEY.5*****
Day 8 : Breakfast at hotel . Leave for airport (for a possibility of extension to the Maldives please contact us...)
Please note: The tour can be arranged either before or after the beach wedding (if after, make sure to send us all the required documantaion at least 7 days prior to your arrival). Special packages for accompanying family and/or friends available!
If you want your wedding legalised in Sri Lanka, we will help you with the English translation of the official marriage certificate to be presented to your embassy and the Sri Lankan ministry of foreign affairs.
For our Sri Lanka Island Tours please click here
* please note that the mentioned packages are subject to availability.
---
Rates
Standard
High
Peak

*the rate is per couple sharing a double room. If you need an extra bed or a baby cot please mention it in the form below .

For Optional Wedding Ceremony please add $968
full details and available extras on request

Check-In / Check-Out 12 noon

Sri Lanka Honeymoon Package
$2.250*
$2.250*
on request
Apart from some local festivals and events, the high season is generally from July to September and January to March; the Peak Season over the Christmas / New Year period. This varies slightly between the different locations and venues. We always make sure that you will get the best rates available. See also our Best Rate Policy
We are no automated booking engine! All enquiries and reservations are handled by a real person; a dedicated Sri Lanka specialist who will offer unbiased advice, guide you through the reservation process and assists you during your holiday (whenever needed) as well. We are physically based in Sri Lanka and our 24/7 customer hotline is always available to you.
---
Sightseeing
Accommodation in double room on half board basis
Private transport in A/C luxury vehicle
English-speaking Chauffeur / Guide
All Taxes
24/7 Customer Hotline
Optional (not included):
Wedding Ceremony (see above)
Medical Insurance
Dinner & Lunch
Excursions
Tipping and Porterage
Anything not specified in the package inclusions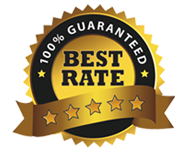 Book with confidence. We will not only make sure that you get the best value for your tour but we also reconfirm every part of this reservation first, before sending you your final confirmation.