Sri Lanka Authtentic Ayurveda Package
This Authentic Ayurveda Resort is located on an un-crowded beach. only 35 km South of Colombo. The perfect combination of a perfect beach holiday and professional Ayurveda treatments; supervised by specialised Ayurveda doctors.
The Resort is surrounded by a tropical garden and consist of only 30 en-suite a/c and non a/c rooms; giving you the privacy and personal attention you deserve.
Between your Ayurveda treatments you can relax on the white sand beach, swim in the spacious pool or the Indian Ocean; learn about natural healing at the Ayurveda herbal garden and discover the benefits of organic food at Ayurveda cooking classes.
Additionally there are also free Yoga and Meditation classes.
English and German speaking guest relation staff will be in-house all the time and also can be arranged in Russian, French & Italian for consultation for nominal cost
---
TREATMENTS:
All treatments are based on Panchakarma - the gentle way of healing. A Panchakarma treatment balances the bio-energies, the Doshas, which are responsible for our health and wellbeing.
If this three Doshas are unbalanced our physical and mental systems accumulate toxins causing deterioration in bodily functioning. This eventually weakens our systems, which opens the door for chronic, degenerative, and non-specific diseases to develop. These can evolve into serious specific diseases, ultimately damaging an individual's health and wellness.
Panchakarma can help by reversing these negative effects of daily living. It can restore your natural state of health and wellness by cleansing your body of toxins, bringing balance into your system and improving bodily function. It can also help you sustain this process by making positive changes in lifestyle.
The basic Panchakarma is the perfect way to regain life-enhancing energy thereby increasing vitality, inner peace, confidence and well-being.
The specialized, medical Panchakarma treatment concentrates on specific ailments like Bronchial Asthma, Chronic Allergies, Vitiligo, Psoriasis, Hyperacidity, Chronic Indigestion Nasal Congestion, Edema, Obesity, Psychological disorders, Skin disorders, Headaches, Gynecological disorders, Colitis, Convalescence, Cervical Spondylosis, Irritable Bowel Syndrome Constipation, Digestive disorders, Backache & Sciatica, Hepatomegaly & Splenomegaly, Loss of smell and taste, Frozen shoulder, Migraine, Stiffness of the neck, Neurological dysfunctions, Paraplegiar, Sinusitis, Psychological disorders.
All Panchakarma treatments are monitored by Ayurvedic doctors on a daily basis and supported by a special full-board diet.
The recommended treatment time for a Basic Panchakarma Treatment is 8 - 14 days.
The recommended treatment time for a specialised Basic Panchakarma Treatment is 21 - 28 days.
For our Sri Lanka Island Tours please click here
* please note that the mentioned packages are subject to availability.
---
Rates
Single
Double
-
*2 persons sharing a double room. If you need an extra bed or a baby cot please mention it in the form below .
Check-In / Check-Out 12 noon
Authentic Ayurveda Package
US$ 105
US$ 100*
-
Apart from some local festivals and events, the high season is generally from July to September and January to March; the Peak Season over the Christmas / New Year period. This varies slightly between the different locations and venues. We always make sure that you will get the best rates available. See also our Best Rate Policy
We are no automated booking engine! All enquiries and reservations are handled by a real person; a dedicated Sri Lanka specialist who will offer unbiased advice, guide you through the reservation process and assists you during your holiday (whenever needed) as well. We are physically based in Sri Lanka and our 24/7 customer hotline is always available to you.
---
Ayurveda medicine according to Doctor's instructions
6 Nights Accommodation on FB Basis
Daily Ayurveda Treatment
All Taxes
Optional (not included):
Individual Yoga Lessons
Excursions
Tipping and Porterage
Anything not specified in the package inclusions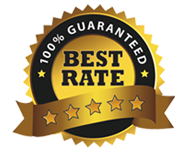 Book with confidence. We will not only make sure that you get the best value for your tour but we also reconfirm every part of this reservation first, before sending you your final confirmation.