Maldives Surf Package (7d / 6n)
Surf Safari to discover North Male Atoll surfing spots (or snorkeling spots)
This Maldives Surf Safari is a cruising safari package on board MV Noah (75ft yacht with 6 air condition bedrooms with ensuite bathroom). The program is a program based on surfing, fishing and local island visits. The cruise will consist of short daily trips between Ulhumale, Himmafushi, Huraa, Thulusdhoo and Dhiffushi. This will depend on the number of days and the interests of the passengers.
The schedule is flexible and can incorporate other elements (within the area mentioned above) depending on the weather and overall interest of the guests for special activities. Maybe, the  guests  prefer  to  stay on the  boat  or on the  beach  or on one of the location. The activities can be discussed and organized for the next day. In addition, if the guests want to visit Male', this can be organized on the first or last day as is most convenient for the flights.
North Male atoll is very famous for its surf breaks which are along our itinerary. The North Male contains well known breaks such as Lohis, Cokes, Chickens, Sultans, Jailbreaks, Honkys and Ninjas. The main season is from March to mid-October during the SW monsoon with June to August being the peak season. The North Male atolls offer a mix of rights and lefts featuring some long point breaks as well as some hollower reefs.
Description of the Maldives Surf Breaks / North Male Atoll:

Jailbreaks is a classic right hander that was previously off limits. A long down the line right hander with 3 distincts sections including a mid barrel section. Rides of up to 300m can be had when it is lining up.
Honkys is located near HP reef just north of Himmafushi Island. It is a fast wrapping left at 4-6ft and needs the right swell direction. Worth checking if sultans is crowded.
On the other side of the channel you have Sultans. An easy right hand take off which leads you to an intense wrapping section at the end. Breaks 3-8ft. Please note: This wave is the most protected from the southerlywinds in the North Male atoll and collect the most swell, so go there if it is small.
20 minutes further North, you will find the right-hander known as Ninjas which breaks off Kani resort. A mellower right hander which can be quite fickle.
25 minutes north of Lohifushi are 2 breaks opposite each other at a reef pass. The right hander known as cokes (Colas) breaks 3-10 ft and is fairly protected from the southerly winds that may affect other breaks. This wave has been well photographed and is the hollowest in the North Male Atoll. This will test your tube-riding ability.
The left hander known as Chickens is probably the fastest wave in the North Male Atoll. This wave holds swell size from 3ft to well over 10ft and provides rides up to 500m long.
---
If you like to combine your Maldives Surf Safari with one of our Sri Lanka Island Tours please click here
* please note that the mentioned packages are subject to availability.
---
Rates (June - October)
Winter / Peak Season rates on request
840 USD/ person for a group of 4 people
750 USD/ person for a group of 5 people
690 USD/ person for a group of 6 people
630 USD/ person for a group of 7 people
615 USD/ person for a group of 8 people
600 USD/ person for a group of 9 people
585 USD/ person for a group of 10 people
Please be aware that when the groups are of more than 6 persons, there will be some people sharing the same room as the boat is having 6 rooms (2 doubles, 2 with two singles, 2 with one double and one single).
Additional night will be charged 90 USD/ person on Full board.
We always make sure that you will get the best rates available. See also our Best Rate Policy
We are no automated booking engine! All enquiries and reservations are handled by a real person; a dedicated Sri Lanka specialist who will offer unbiased advice, guide you through the reservation process and assists you during your holiday (whenever needed) as well. We are physically based in Sri Lanka and our 24/7 customer hotline is always available to you.
---
Transfer from and back to the airport
Breakfast, Lunch, Tea and Dinner
Internet Access
All Taxes
Optional (but available):
Alcoholic beverages available (wine, beers) are available on board and payable by cash (on daily basis)
Soft Drinks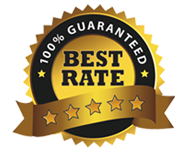 Book with confidence. We will not only make sure that you get the best value for your tour but we also reconfirm every part of this reservation first, before sending you your final confirmation.