East Coast Whale Watching &
Cultural Package (6d / 5n)
Sri Lanka Holidays advocates responsible whale watching and works only with companies who are respectful of these marine mammals and the seas and oceans they inhabit. Whale watching by experienced guides that educate passengers about the specific whales species they are seeing and at the same time provide a memorable and unique experience for guests of all ages.
DAY 01 AIRPORT - WILPATTU - ANURADHAPURA
Arrival at Bandaranayke International Airport and welcomed by a representative of Sri Holidays Meet and transfer to Anuradhapura.
On the way you will visit Wilpattu National Park. Wilpattu sanctuary was declared as a National Park in 1938, Wilpattu National Park is located on the west coast close to the historical city of Anuradhapura .The dry zone jungle is thickly grown. Wilpattu National Park is home for many villas or natural lakes which dot the landscape in the Wilpattu National Park. Except for two, these lakes contain rainwater, thus are important for resident and migratory water-birds. The history of the park is also of interest with ancient ruins having been discovered in Wilpattu National Park. Queen named "Kuweni" (considered to be the mother of the Sinhala race) is said to have lived in the place known as Kalli Villu. Historical evidence also shows the fact that Prince Saliya, son of King Dutugemunu lived in Wilpattu over 2,000 years ago.
In the evening you will relax in your hotel. Dinner and overnight stay at Gamodh Citadel Resort 3***

DAY 02 ANURADHAPURA - TRINCOMALEE
After breakfast you will leave for Trincomalee. On the way visit Fort Fedrik. Built by the Portugeuse, it is sometime known as the Trincomalee fort as well. You need to go through here to reach the Koneswaram kovil so take the time to look around the fort. You can see the remains of some old guns and administrative buildings, Somewhat similar to Galle fort but far smaller.
In the afternoon you will visit Kanniya Hot Wells. The seven hot water wells in Kenniya revolve around myth and legend of Ramayana. It is believed the springs appeared after King Ravana struck the ground seven times with his sword. The water in each well varies in heat and sometimes bubbles up like a pot of boiling water. The water is believed to contain healing properties which cure skin ailments and arthritis.
In the evening you will relax in your hotel. Dinner and overnight stay at Anantamaa Hotel***
DAY 03 TRINCOMALEE
Breakfast at hotel. After leave for Whale watching and snorkeling. Trincomalee is one of the most famous places in the world to observe the giant mammals of the ocean. The best time to spot whales in Trincomalee is from May to August.
In the evening you will relax in your hotel Dinner and overnight stay at Anantamaa Hotel 3***
DAY 04 TRINCOMALEE
Breakfast at hotel. After you will relax in our hotel or at the Beach. (Whale watching and snorkeling).
Dinner and overnight stay at Anantamaa Hotel 3***
DAY 05 TRINCOMALEE - SIGIRIYA - NEGOMBO
After breakfast you will leave for Negombo. On the way climb the UNESCO World Heritage site Sigiriya Rock, your last stop in Sri Lanka's 'Cultural Triangle' where you will have a chance to gaze over the stunning views of Central Sri Lanka. Sigiriya (sometimes called Lion's Rock) is the ruins of an ancient palace in a 200m high rock fortress, overlooking the beautiful plains of North-Central Sri Lanka. Built for an exiled Indian prince, the breathtaking ruins are one of Sri Lanka's main tourist attractions and date back to AD 477. Despite its age, Sigiriya still retains much of its former beauty and features some of the finest examples of ancient art in the form of wall paintings, as well as a network of attractive gardens and reservoirs, and Sigiriya's namesake – a gigantic pair of lion's paws cut into the rock. With its fascinating history and unerring beauty, Sigiriya is often referred to as the 8th wonder of the world and the UNESCO-sponsored Central Cultural Fund has even restored Sigiriya's 5th century Water Gardens, so that you can get a glimpse of what Sigiriya might have been like thousands of years ago.
In the evening you will move into Negombo and relax in your hotel. Dinner and overnight stay at The Beach Boutique 4****
DAY 06 NEGOMBO - AIRPORT
After breakfast you will leave for airport for departure flight.

This Package can be combined with one of our other Sri Lanka Tours

---
For our Sri Lanka Island Tours please click here
* please note that the mentioned packages are subject to availability.
---
Rates
Standard
High
Peak
**the rate is per person sharing a double room. If you need an extra bed or a baby cot please mention it in the form below .
Sri Lanka Whale Watching
$440*
$470*
$490*
Best times to go whale watching on Sri Lanka's East Coast is from March - October.
We always make sure that you will get the best rates available. See also our Best Rate Policy
We are no automated booking engine! All enquiries and reservations are handled by a real person; a dedicated Sri Lanka specialist who will offer unbiased advice, guide you through the reservation process and assists you during your holiday (whenever needed) as well. We are physically based in Sri Lanka and our 24/7 customer hotline is always available to you.
---
Sightseeing
Accommodation in double room on half board basis
Private transport in A/C luxury vehicle
English-speaking Chauffeur / Guide
Driver Accommodation & Meals
24/7 Customer Hotline
Not included is:
Medical Insurance
Meals other than specified
Entrance /Whale Watching fees
Tipping and Porterage
Anything not specified in the package inclusions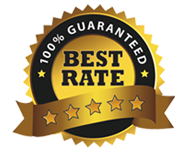 Book with confidence. We will not only make sure that you get the best value for your tour but we also reconfirm every part of this reservation first, before sending you your final confirmation.