BERUWELA Ayurveda Package (7d / 6n)
This Beruwela Ayurveda Package puts you right into a serene atmosphere amidst lush foliage; the ideal setting for healing, relaxation and emotional well being. All on-site therapists are well qualified exponents in the field.
At this beach-front Beruwela Ayurveda Resort the management and staff is highly particular of the surroundings in order to provide the healthiest atmosphere for the guests. Hence, they patronize to the no-polythene concept. Also plastics of any sort, aluminium and asbestos too are avoided. The place is almost a jungle with herbs and trees that aid healing.
The shimmering sunlight on the beach too is therapeutic. A glamour that would enwrap your mind is the sunset. 4 suites have seafront luxury while other rooms do have a good side view of the cobalt ocean. It consists of 17 chalets as well, all in all 34 rooms.
Beruwela is one of the most frequented tourist destination within Sri Lanka. Star grade hotels and resorts are in plenty and the 90 km from/to the airport are a picturesque 3 hour drive along the coast, passing Colombo, the nation's commercial capital.

This Ayurveda Package includes:
Double room for single occupation
Ayurveda full board
Chief doctors consultation
Yoga 4 times a week
Meditation in a small island conducted by a Buddhist monk twice a week
Ayurveda treatments
4 Ayurveda treatments per day according to the consultation.(Example-face, body massage, thermo massage, intensive massage, herbal bath, flower bath,etc.)
Treatments can be Shiridhara, Intensive, thermo massage, accupunture, etc…(all treatments decide by chief doctor after consultation)
Ayurveda medicine during stay.
Herbal tea, mineral water, king coconut time to time
---
For our Sri Lanka Island Tours please click here
* please note that the mentioned packages are subject to availability.
---
Rates
Single
-
-
*1 person staying in a double room (no sharing!).
Check-In / Check-Out 12 noon
Beruwela Ayurveda Package 7D / 6N
EURO 785*
-
-
Apart from some local festivals and events, the high season is generally from July to September and January to March; the Peak Season over the Christmas / New Year period. This varies slightly between the different locations and venues. We always make sure that you will get the best rates available. See also our Best Rate Policy
We are no automated booking engine! All enquiries and reservations are handled by a real person; a dedicated Sri Lanka specialist who will offer unbiased advice, guide you through the reservation process and assists you during your holiday (whenever needed) as well. We are physically based in Sri Lanka and our 24/7 customer hotline is always available to you.
---
One-way Transfer
13 Nights Accommodation on FB Basis
Daily Ayurveda Treatment
All Taxes
Optional (not included):
Individual Yoga Lessons
Excursions
Tipping and Porterage
Anything not specified in the package inclusions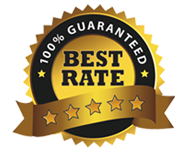 Book with confidence. We will not only make sure that you get the best value for your tour but we also reconfirm every part of this reservation first, before sending you your final confirmation.