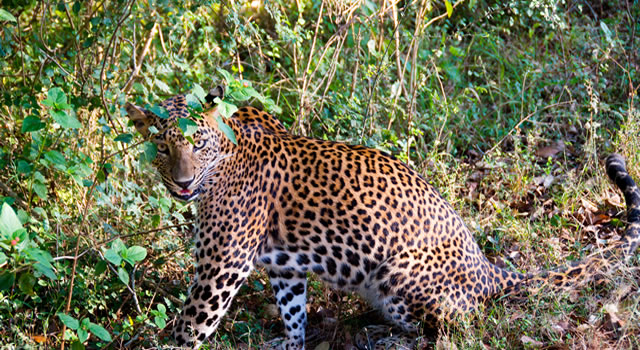 The aim is it to provide you with a Sri Lankan wildlife safari experience in spectacular solitude and soothing comfort – with only the canvas walls of your guest's tent separating them from the wonders of our remarkable bio diversity. Sri Lanka Leopard Trails Safaris. We aim to provide an authentic back to nature experience that needs to be experienced to be appreciated.
During the grand era of the British dominion, Ceylon was one of the world's most sought after locations for truly exotic expeditions. The 1800's witnessed the arrival of British adventurers such as Samuel L. Baker, and with them, hunting and exploration safaris replete with a small army of butlers, cooks, and trackers. These explorers did not travel in a rough, rustic manner, but enjoyed well-furnished, spacious tents; fully stocked with the finest food and drink.
Rates starting from US$ 495 / night*
---
The most important cultural sites Sri Lanka has to offer combined with the ultimate wildlife experience. The included Yala Safari Treehouse will lift you right to the top of the world. The beautiful, rustic tree houses are built on the top a huge trees; giving you excellent and undisturbed views, perfect privacy as well as a once-in-a-lifetime experience.
Rates starting from US$ 525*
---
The Big Game Safari Camp is located close to the "Katagamuwa" entrance (off Katharagama) facing the Yala National Park boundary, within a short drive to the park entrance. The Big Game Safari Camp is situated in a mini forest reserve surrounded by a vast array of flora and fauna that is unique to the area. It is inevitable that our guests get to observe and be a part of the natural wilderness within such a setting.
Rates starting from US$ 300*
---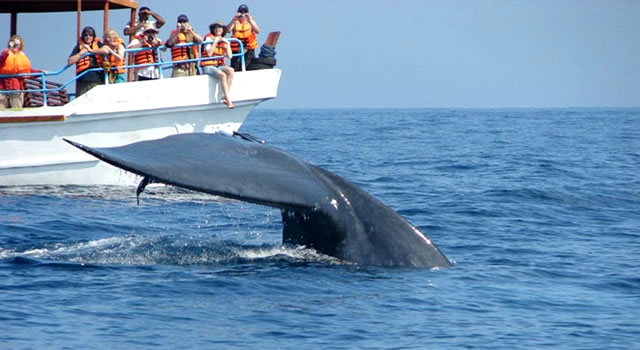 Sri Lanka Holidays advocates responsible whale watching and works only with companies who are respectful of these marine mammals and the seas and oceans they inhabit. Whale watching by experienced guides that educate passengers about the specific whales species they are seeing and at the same time provide a memorable and unique experience for guests of all ages.
Rates starting from US$ 440*
---
All Wildlife Safari listings on this site are carefully selected and are updated on a regular basis. Additionally we offer complete
Sri Lanka holiday packages
,
tour arrangements
and
special holiday deals
. For more travel and background information on Sri Lanka, read our
Sri Lanka travel guide
and
tips
, helping you to make the most out of your holiday in Sri Lanka. If you run a hotel in Sri Lanka, we offer a variety of economical ways to promote your establishment on our web pages. Please
contact us
for more details.