Sri Lanka Leopard Trails Safari (2d / 1n)
The aim is it to provide you with a Sri Lankan wildlife safari experience in spectacular solitude and soothing comfort – with only the canvas walls of your guest's tent separating them from the wonders of our remarkable bio diversity. Sri Lanka Leopard Trails Safaris. We aim to provide an authentic back to nature experience that needs to be experienced to be appreciated.
During the grand era of the British dominion, Ceylon was one of the world's most sought after locations for truly exotic expeditions. The 1800's witnessed the arrival of British adventurers such as Samuel L. Baker, and with them, hunting and exploration safaris replete with a small army of butlers, cooks, and trackers. These explorers did not travel in a rough, rustic manner, but enjoyed well-furnished, spacious tents;fully stocked with the finest food and drink. At the glorious height of the empire, a complete bar, expert cooks, local guides and the best camping paraphernalia were not out of the ordinary, but expected. These bespoke safaris expertly anticipated every possible need or want of British explorers in wild Ceylon.
This Classic luxury canvas accommodation is combined with morning game drive, and evening game drive in customized safari game viewing vehicle
The Leopards Trails Wildlife Safari can be combined with all the Sri Lanka Tours we have on offer.
Meals in the wild are an event! Enjoy fine cuisine prepared with the freshest ingredients by a specially trained cook. Served by attentive hosts in a large, candlelit dining setting. Savor the selection of fine wine or cocktails from a fully stocked bar. Then, retire to a comfortable lounge chair by the 'crackling' campfire.
Leopard Safaris include:
* Accommodation in large en suite tents with alfresco shower
* Morning game drive, and evening game drive in customized safari game viewing vehicle
* Snacks and drinks on game drives
* Breakfast, lunch and dinner at camp
* Water, fruit juices, and other soft drinks
* Wine, beer and spirits
* All park entry fees
* All government taxes (VAT, NBT, and TDL)
* Service charge
* Transfers to and from park entrance to Leopard Trails campsite

Special helicopter transfers can also be arranged for your guests to our remote camp sites through our internal aviation partners, Deccan Aviation.

---
For our Sri Lanka Island Tours please click here
* please note that the mentioned packages are subject to availability.
---
Rates
Standard
High
Peak
*the rate is per person sharing a tent accommodation. If you need an extra bed or a baby cot please mention it in the form below .
Sri Lanka Leopard Trails Safari
$495*
$495*
on request
Apart from some local festivals and events, the high season is generally from July to September and January to March; the Peak Season over the Christmas / New Year period. This varies slightly between the different locations and venues. We always make sure that you will get the best rates available. See also our Best Rate Policy
We are no automated booking engine! All enquiries and reservations are handled by a real person; a dedicated Sri Lanka specialist who will offer unbiased advice, guide you through the reservation process and assists you during your holiday (whenever needed) as well. We are physically based in Sri Lanka and our 24/7 customer hotline is always available to you.
---
One-way Transfer to National Park
1 Night Tent Accommodation on FB Basis
2 Four-Wheel Jeep Safaris
Transfer to/from Park Entrance
All Taxes
24/7 Customer Hotline
Optional (not included):
Helicopter Transfer
Driver Accommodation
Exclusive Use of a Safari Vehicle
Tipping and Porterage
Anything not specified in the package inclusions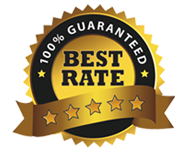 Book with confidence. We will not only make sure that you get the best value for your tour but we also reconfirm every part of this reservation first, before sending you your final confirmation.